iD Care Cleansing milk
Prevents dry skin. 3 in 1 action: cleanses, nourishes and moisturises the skin. Alcohol-free, soap-free. Contains agents which boost skin hydration. No need for water.
Leaves the skin soft and moisturized
Hypoallergenic and dermatologically tested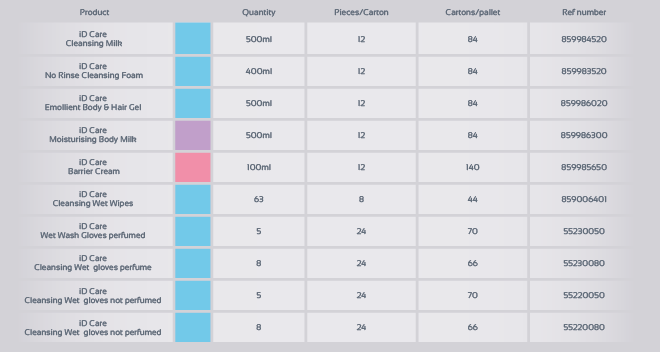 No information available.
Product Finder
You may choose your products by answering a few questions.