iD Care Cleansing milk
Prevents dry skin. 3 in 1 action: cleanses, nourishes and moisturises the skin. Alcohol-free, soap-free. Contains agents which boost skin hydration. No need for water.
Leaves the skin soft and moisturized
Hypoallergenic and dermatologically tested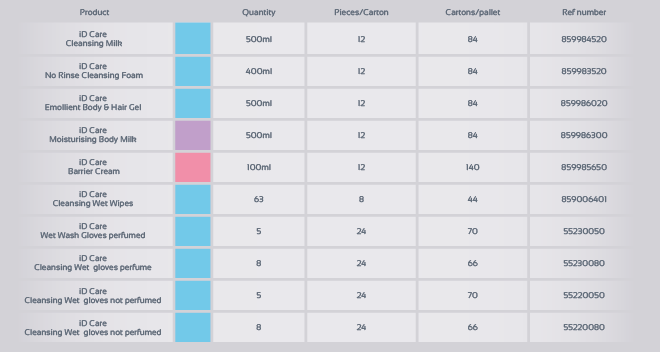 No information available.
Product Finder
You may choose your products by answering a few questions.
Promotion !
CASE SAVER

SAVE 10% by ordering a full case!

Pregnant or just given birth?
Click here for your baby diapers Freelife
Get your free continence care product sample
To request a free sample select your product via the product finder or visual search below and fill out the online form. One sample is permitted per household.
Order a sample via the product finder
Order a sample via the visual search