Wet wash gloves (no perfume)
PERSONAL HYGIENE ASSISTANCE IS A KEY NURSING ACTIVITY THAT IS BELIEVED TO BE RELATED TO QUALITY OF LIFE AND QUALITY OF CARE. Ontex's new bathing system provides an effective alternative to a soap and water bath. While being pleasant to use, the system also provides many other benefits and cost savings, both to patients and caregivers.
Specially formulated with Aloe Vera to reduce skin irritations
Leaves the skin soft and moisturized
Cares for the skin by being pH neutral, hypoallergenic and contributing to the improvement of the condition of the skin
Can be warmed in a microwave oven for improved patient comfort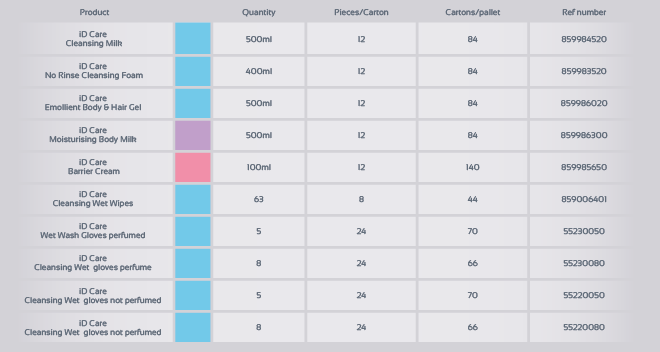 No information available.
Product Finder
You may choose your products by answering a few questions.
Promotion !
CASE SAVER

SAVE 10% by ordering a full case!

Pregnant or just given birth?
Click here for your baby diapers Freelife
Get your free continence care product sample
To request a free sample select your product via the product finder or visual search below and fill out the online form. One sample is permitted per household.
Order a sample via the product finder
Order a sample via the visual search