Incontinence products for men
Bladder weakness and incontinence in men is widely spread. Thanks to research and innovation there is a solution for bladder weakness: Discover incontinence products for men with focus on discreet protection, male-specific design and odor control. Use incontinence pants for men for light and moderate urinary incontinence.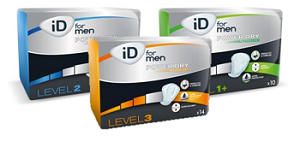 Incontinence pants for women
Femininity begins with confidence and confidence begins with comfort. Discover the innovative iD for women range: iD Intime. The incontinence pants for women ensure a perfect fit, discreet protection, up to 10 hours odor control and fast absorption. Because bladder weakness and your active lifestyle is no contrast anymore.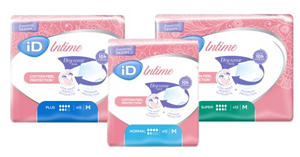 Get your free continence care product sample
To request a free sample select your product via the product finder or visual search below and fill out the online form. One sample is permitted per household.
Order a sample via the product finder
Order a sample via the visual search