iD Expert Protect 90x180 Super
Designed to provide a high level of protection and softness, our bed and seat pads are made of fluff, a polyethylene back sheet and soft non-woven sheet. The diamond-structured distribution of pulp maximises the diffusion of liquid. This is a tuckable underpad with an absorbant core of 60x90cm.
No information available.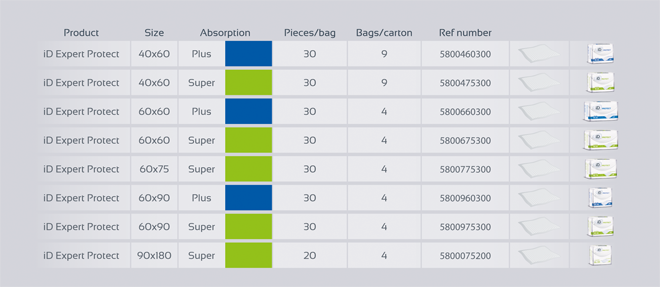 No information available.
Product Finder
You may choose your products by answering a few questions.