iD Care Cleansing foam
An alternative to soap and water, no-rinse cleansing body foam gently cleanses all parts of the body, leaving a pleasant fragrance on the skin. Contains Calendula floral extracts, known for their soothing properties.
Leaves the skin soft and moisturized
Hypoallergenic and dermatologically tested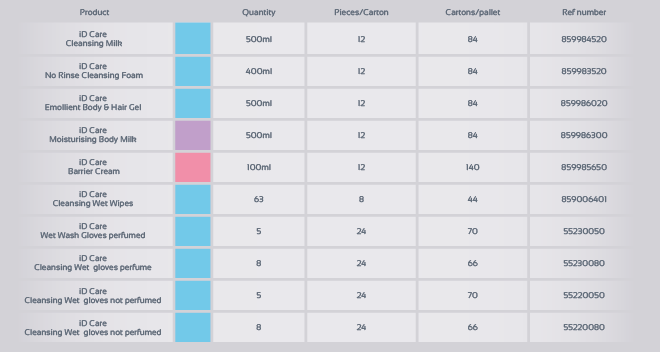 No information available.
Product Finder
You may choose your products by answering a few questions.