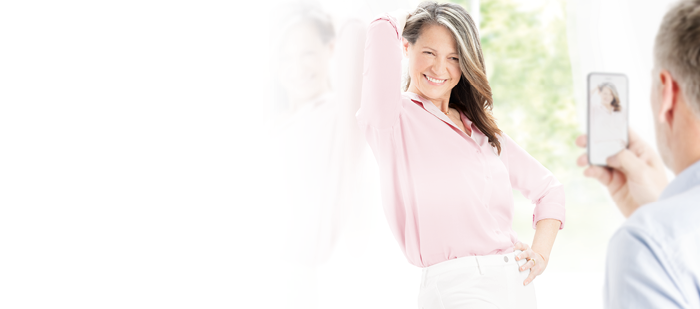 Discover iD Intime
iD Intime: Embracing Womanhood for All Women

Updated on 14/05/2019

Urinary Incontinence (UI) affects 303 million women worldwide. They're businesswomen, mothers, and world travelers who want to live life to its fullest. But UI holds them back. Leak-prone pads make you feel less like yourself, and bulky undergarments make it hard to feel feminine.

Here, we believe that femininity begins with confidence, and that confidence begins with comfort. That's why we've designed iD Intime: a range of discreet, dependable underwear that will leave you dry and ready to tackle the day ahead.

Comfort on the Inside




iD Intime underwear absorbs eight times its own weight to keep you dry all day.
Double antileak barriers protect you more than ever before.
Enhanced odour-control technology fights against unwanted odours for up to 10 hours.




Confidence on the Outside




A seamless design lets you slip in and out with ease.
Cottonlike fibers make iD Intime feel like everyday underwear.
A fully-elastified material hugs your body and provides a secure fit throughout.


There's more than one way to be a woman. Whether you're a dedicated athlete, an ambitious entrepreneur, or a devoted family leader, now you have a product that will let you embrace your own style of femininity. Hold your head high – the world is waiting.  




Not fully convinced yet? Order your free sample of iD Intime now.



> Back
Product Finder
I am a Woman.
Testimonials
Veronica, 38

I am Veronica, 38. I am a mother of two and I recently started suffering from bladder weakness. With bladder weakness ...

> Read more

Maria, 65

I am Maria, a 65 year old ex-ballroom dancing teacher. I was always a very active person ...

> Read more

Gail, 34

I am Gail, I am 34 years old and discovered ID products shortly after I had my baby...

> Read more
You might be interested in:
iD Pants

Disposable pants for moderate to heavy urinary incontinence. > Read more