iD Care Cleansing Gel 2in1
This emollient cleansing gel gently cleanses the skin, leaving skin and hair soft and delicately fragranced.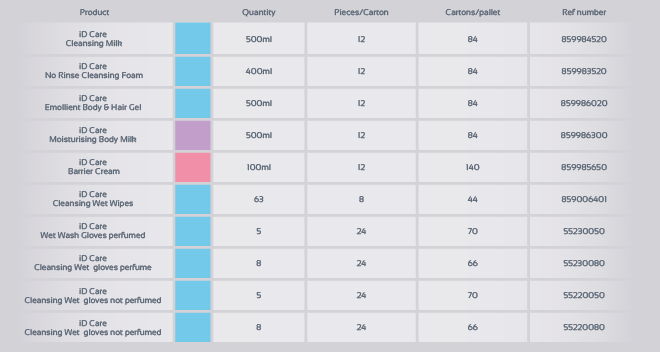 Specially formulated with Aloe Vera to reduce skin irritations
Prevents and cals redness
Cleansing and caring lotion
Cares for the skin by being pH neutral, hypoallergenic and contributing to the improvement of the condition of the skin
Reduces skin irritation due to the hydrating effect
Specially formulated with NO phenoxyethanol
SUPER SOFT material
Leaves the skin soft and moisturized
Can be warmed in a microwave oven for improved patient comfort
No information available.
Product Finder
You may choose your products by answering a few questions.