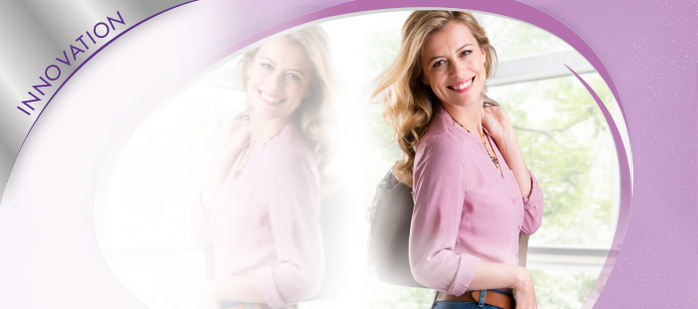 Choose iD Light Advanced
CHOOSE YOUR OWN RYTHM, CHOOSE ID LIGHT ADVANCED

Light discomfort and bladder weakness is a very common problem that aff¬ects 1 in 3 women at some time in their lives. Women with active lifestyles—women just like you—don't want to change anything about their lives when they're faced with these issues.




Inspired by your dynamic lifestyle, we have developed a unique product with a real innovation. A new generation of pads with the exclusive Motion System that is both secure and discreet, an invisible product that will keep you feeling fresh and free all the time.




Unmatched discretion…


- A product 30% thinner, but offering same protection as always.
Unparalleled thinness makes it undetectable beneath any kind of clothing.
Incredible flexibility allows it to adapt to any movements, even vigorous ones.
Anatomically designed to blend into your body, so you can forget you're wearing it.
A patented system that blocks and prevents odours, keeping you feeling fresh for up to 10 hours.




… Without compromising security:


An innovative material that combines absorbent gel with a high concentration of microfibres toabsorb 10 times its own weight.
A double barrier system to prevent any kind of leakage.




Going out with friends, a business trip, days out with the kids, a romantic dinner, a yoga class—whatever your daily routine is like, you now have a product that can keep up with the pace of your life!





> Back
Product Finder
I am a Woman.
Testimonials
Veronica, 38

I am Veronica, 38. I am a mother of two and I recently started suffering from bladder weakness. With bladder weakness ...

> Read more

Maria, 65

I am Maria, a 65 year old ex-ballroom dancing teacher. I was always a very active person ...

> Read more

Gail, 34

I am Gail, I am 34 years old and discovered ID products shortly after I had my baby...

> Read more
You might be interested in: