iD Expert Anatomical Pad Normal NW
ID EXPERT ANATOMICAL are basic anatomically shaped pads offering a cost effective solution to manage moderate incontinence. They can be used with an own underwear or with ID Expert Fix.
1 bag (28 pieces):
£
9.54
No information available.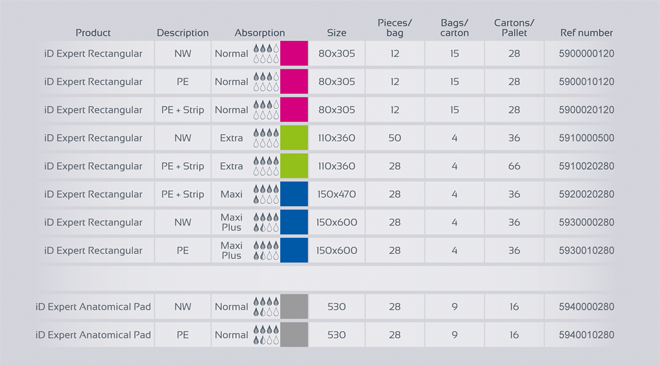 No information available.
Product Finder
You may choose your products by answering a few questions.
Promotion !
CASE SAVER

SAVE 10% by ordering a full case!

Pregnant or just given birth?
Click here for your baby diapers Freelife
Get your free continence care product sample
To request a free sample select your product via the product finder or visual search below and fill out the online form. One sample is permitted per household.
Order a sample via the product finder
Order a sample via the visual search