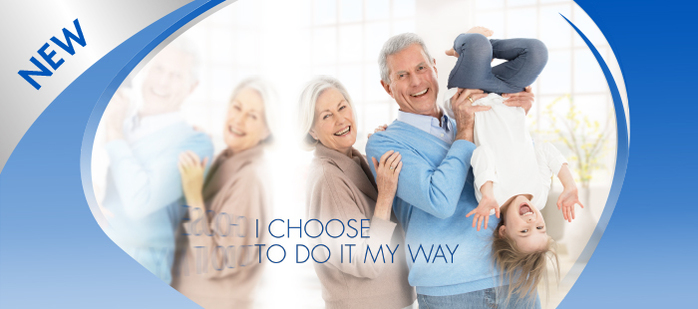 Discover iD Innofit®
When adult pants are no longer sufficient

Updated on 10/05/2019


As easy to wear as your own underwear and more absorbent than your adult pants. A product for heavy to moderate incontinence, specially designed for those who need comfort, protection and welcome versatile innovative solution to their daily life. iD Innofit® Premium gives freedom of movement, is ease to use during bathroom visits and offer a higher level of protection than the pull ups you were using, without forcing you to switch to a belted product or to a typical all-in-one brief.

iD Innofit® gives you maximum protection

Based upon continuous research on how to improve your daily life, the iD Innofit® Premium solution offers a great freedom of movement thanks to innovative ergonomic design and innovative full elasticized breathable ears. These full elasticized ears also ensure the product to stay in place on its own, even after the product has been used. iD Innofit® Premium is offering at the same time skin protection, due to its breathability features.




On top the Dry Zone™ technology and the double anti leak barriers, offer you a total protection system. The waist closing system is composed of two soft wings in non-woven stretch fabric that allow Innofit® Premium to adapt to the shape of your waistline, allowing you to move more freely. As all products in iD range, Innofit® Premium is dermatologically tested.




iD Innofit® Premium is a practical and comfortable answer for both moderate to heavy incontinence, as well as re-education to use the toilet. The re-adjustable tapes allow fitting an refitting the Innofit® Premium. The iD Innofit® Premium is even easier than pull ups to replace as there is no need to fully remove your trousers while applying the product.

How to know if Innofit® Premium is the right solution:

- Do you need a higher absorbency product than normal pull ups?
- Are you currently using a pull up or a belted product?
- Are you still little or fully mobile?
- Are you still frequently using the toilet?




The iD Innofit® Premium is available in 3 absorbency levels, both in Medium and Large, to meet your needs for a continuation of an independent life.

How to use iD Innofit® Premium:





When visiting the bathroom you can slide down the Innofit® Premium, like you used to do with your pull-up. Afterwards you can simply slide it back up.



> Back
Product Finder
I am a Woman.
Testimonials
Veronica, 38

I am Veronica, 38. I am a mother of two and I recently started suffering from bladder weakness. With bladder weakness ...

> Read more

Maria, 65

I am Maria, a 65 year old ex-ballroom dancing teacher. I was always a very active person ...

> Read more

Gail, 34

I am Gail, I am 34 years old and discovered ID products shortly after I had my baby...

> Read more
You might be interested in:
iD Pants

Disposable pants for moderate to heavy urinary incontinence. > Read more