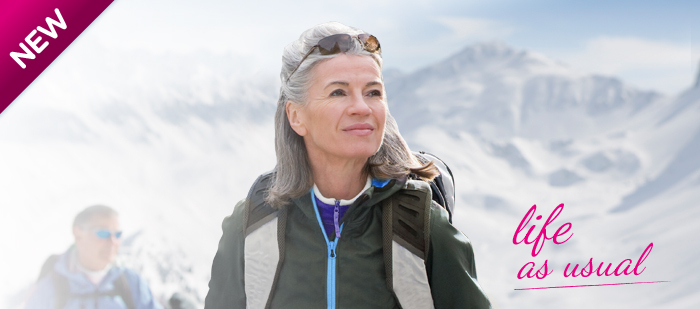 Discover
iD Pants
Fit & Feel
Discover iD pants Fit & Feel ® and enjoy life as usual!

Incontinence, contrary to what is often believed, doesn't just affect elderly people:
we can all be confronted at one time or another in our lives by the problem.
For many people incontinence causes real challenges and disruption to usual routines. Some begin to feel isolated and as though they are unable to do the things they would usually, whether that be sport or just getting around doing what they consider the normal things it really can impact greatly on an individual's social life and day to day activities.

It is for this reason that our research teams have created new ID Pants Fit & Feel ® a unique approach that represents a real innovation in the field of incontinence.
A product adapted to your lifestyle, allows you to be active, feel confident and free.



Fit & Feel of ID SYSTEM ® is a proprietary and patented technology, which finally meets all your needs:

Technology Maxi-absorption : ultra rapid absorption with moisture block.
Anti-odor system: captures and neutralizes unpleasant odors.
Cotton feel : thanks to a non-woven web that allows the skin to breathe.
Perfect fit : with new elasticity to hug the body.
Very soft elastic waistband: providing unparalleled comfort thanks to Elastifit technology.




Experience the confidence of discreet security, as comfortable as normal underwear and continue to enjoy an active life with complete peace of mind!




> Back
Product Finder
I am a Woman.
Testimonials
Veronica, 38

I am Veronica, 38. I am a mother of two and I recently started suffering from bladder weakness. With bladder weakness ...

> Read more

Maria, 65

I am Maria, a 65 year old ex-ballroom dancing teacher. I was always a very active person ...

> Read more

Gail, 34

I am Gail, I am 34 years old and discovered ID products shortly after I had my baby...

> Read more
You might be interested in:
iD Pants

Disposable pants for moderate to heavy urinary incontinence. > Read more