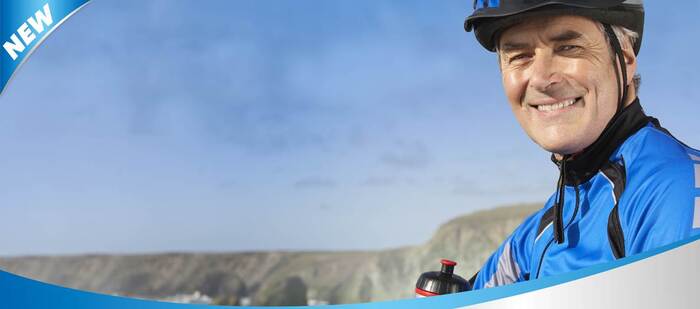 Incontinence Products for Men
The new innovative range for male bladder weakness

Updated on 15/05/2019

Did you know that one of nine men aged over 50 suffer from urinary loss?

Many men who suffer from urine leaks are worried about continuing with the same pace as usual in their social lives. The fear of involuntary urinary leakages is often a barrier. Fortunately, there are excellent solutions to regain this confidence.



Male incontinence pads for comfort and security


There should no longer be a taboo about the medical phenomenon, especially now that there are very effective and discrete solutions. iD has launched a new range of sophisticated incontinence products for men on the market: iD for men, a discreet and functional solution for light to moderate urinary losses in men.

The complete range offers a practical solution for managing light to moderate bladder leakage and designed to maximise protection and comfort. The products are soft and comfortable staying perfectly in place and make no noise. iD for men incontinence pads feature The Odour Control Technology system alongside Power Dry Technology to make them the perfect solution for active men to regain freedom and self-confidence.


> Back
Product Finder
I am a Man.
Testimonials
Peter, 61

I'm a very active person. I like going out with friends, going on holiday and taking care of my grandchildren...

> Read more

Michel, 68

Two years ago I had prostate cancer. It's tough for anyone to try and deal with but the worst thing for me was the lack of control...

> Read more

Tom, 52

I'm a sales rep which means that I'm on the road most of the day, and there are not always toilets available when I need them...

> Read more
You might be interested in:
iD For Men

Pads for light bladder weakness, specifically designed for men > Read more

iD Pants

Disposable pants for moderate to heavy urinary incontinence. > Read more