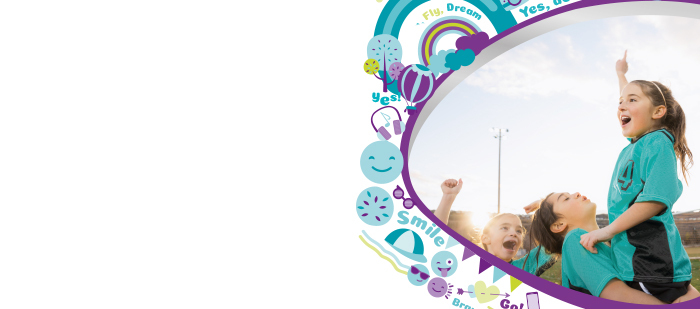 iD Comfy Junior range for children
Night and day time wetting are common issues that children and teenagers face. In the UK alone, it is estimated that around 900,000 children between 5 and 19 years of age suffer from issues involving continence management*

Why children sometimes cannot control their bladder?

Normally, our brain and our bladder co-ordinate with one another to ensure that we have control over when we urinate and when we should not. However, sometimes children over 4 years of age can involuntarily wet themselves without knowing about it.

Reasons vary; a child may be a heavy sleeper and may not wake up to urinate, inability to produce enough harmone vasopressin which normally tells the kidneys to produce less urine at night, overactive bladder, stress faced by the child or even sometimes some physical and/or mental disability. Be aware that they do not do it on purpose; thus there are several factors that can lead to this condition.

We believe that a child should be motivated to overcome this issue. At the same time we have developed iD Comfy Junior range which has unique features:

- Super Soft sides
- Underwear design on pants
- Double wetness indicator for XS Slip
- Anti-leak cuffs for addtional protection against leaks


The motto is to let your child be the way they are and progress in life without any fears. Now with the iD Comfy Junior range your child can confidently go for a school trip or for a sleepover at their friend's house. We encourage you to motivate and train your child to overcome this issue and help them to gain full control of their involuntary urine loss issue.
> Back
Product Finder
I am a Carer.
Testimonials
Elisabeth, 48

Hello, I am Elisabeth, I am living in with my 72 year old mother in a two bedroom terraced house ...

> Read more

Mary, 41

I am Mary, my fifteen year old daughter was involved in an accident when she was five...

> Read more

Anne and Albert, 50

Hi, I am Anne, a 50 year old housewife. For a few years, my widowed father, has been living with me and my husband...

> Read more
You might be interested in:
iD Pants

Disposable pants for moderate to heavy urinary incontinence. > Read more

iD Slip

Ultra absorbent disposable all-in-one briefs for moderate to heavy urinary incontinence > Read more