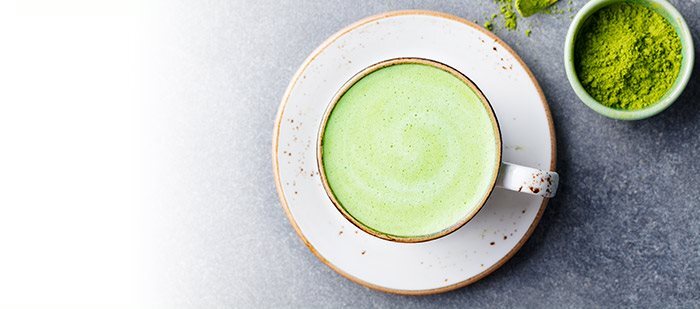 The best natural alternatives to coffee
Coffee and its effects

Updated on 16/05/2019

We all have hard weeks at work in which we feel more tired than usual. Automatically we think of coffee as a source of instant energy and we serve ourselves a cup almost without thinking about it every morning.
Coffee has many positive effects for health, but the problem appears when we use it as a stimulus due to stress overload: take several cups to maintain our level of concentration may alter our biorhythm and make us "dependent" every morning.

Healthy alternatives for coffee

If you are thinking of drinking less coffee or looking for other alternatives, we suggest some healthy drinks:



Matcha Tea: it has an effect very similar to coffee, but it is much healthier. In addition, it has a substance called EGCG, which in addition to other qualities, helps reduce the growth of cancer cells and accelerates metabolism.


Golden milk (turmeric, ginger, black pepper, cinnamon and honey): this drink with centuries of history is highly anti-inflammatory, prevents and improves the symptoms of Alzheimer's, is beneficial for intestinal diseases.


Chai Tea: in addition to providing you with the energy you need, it has antioxidant properties, calms nausea, reduces cholesterol and combats the signs of depression.

Remember that you should always consult your doctor before changing your diet, especially if you are pregnant or if you have a health issue.
> Back
Product Finder
I am a Carer.
Testimonials
Elisabeth, 48

Hello, I am Elisabeth, I am living in with my 72 year old mother in a two bedroom terraced house ...

> Read more

Mary, 41

I am Mary, my fifteen year old daughter was involved in an accident when she was five...

> Read more

Anne and Albert, 50

Hi, I am Anne, a 50 year old housewife. For a few years, my widowed father, has been living with me and my husband...

> Read more
You might be interested in:
iD Pants

Disposable pants for moderate to heavy urinary incontinence. > Read more

iD Slip

Ultra absorbent disposable all-in-one briefs for moderate to heavy urinary incontinence > Read more