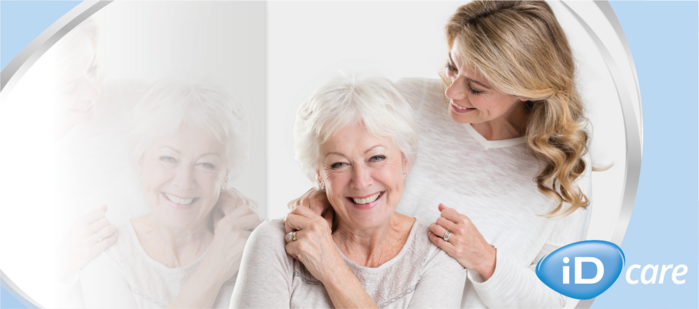 Give more than care, give well-being
Updated on 31/05/2019

Anyone who cares for loved ones who suffer from incontinence should already be aware that their feelings are very sensitive. As a caregiver your role is to help and support. There are doctors and continence care nursing experts who can offer support when it comes to caring for the ones you love.

An important part of looking after those special people in your life consists of making sure their skin is healthy and cared for. Inspired by this objective, iD Care has developed a three-step healthy skin protocol:




STEP 1 – CLEANSING

A proper cleanse is thorough but gentle enough that it doesn't compromise the integrity of the skin barrier. Use a mild cleanser and avoid scrubbing too hard.



STEP 2 – MOISTURIZING

Skin elasticity is crucial to proper skin barrier function. Moisturising properly after each cleanse keeps the skin supple and strong.



STEP 3 – PROTECTING

Using skin protectants maintains a healthy, happy skin: it protects from too much moisture and excess exposure from irritants.


In order to make the skincare process stress-free for both you and the person you care for, iD Care has designed a full range of products that cover the entire protocol and allow you to alternate cleansing with and without water. This way, you have access to solutions that work best for you – allowing you to give the best care available.
> Back
Product Finder
I am a Carer.
Testimonials
Elisabeth, 48

Hello, I am Elisabeth, I am living in with my 72 year old mother in a two bedroom terraced house ...

> Read more

Mary, 41

I am Mary, my fifteen year old daughter was involved in an accident when she was five...

> Read more

Anne and Albert, 50

Hi, I am Anne, a 50 year old housewife. For a few years, my widowed father, has been living with me and my husband...

> Read more
You might be interested in:
iD Pants

Disposable pants for moderate to heavy urinary incontinence. > Read more

iD Slip

Ultra absorbent disposable all-in-one briefs for moderate to heavy urinary incontinence > Read more