iD Expert Fix XL Comfort Super
iD Expert Fix net pants assure the pad is held closely against the body, ensuring optimum performance of the pad. By incorporating soft fibres and double elastic Lycra with thigh seams, the products structure guarantees optimal anti leakage security, allows more freedom for movement while also minimizing the risk of skin irritation.
No latex
Our products are latex free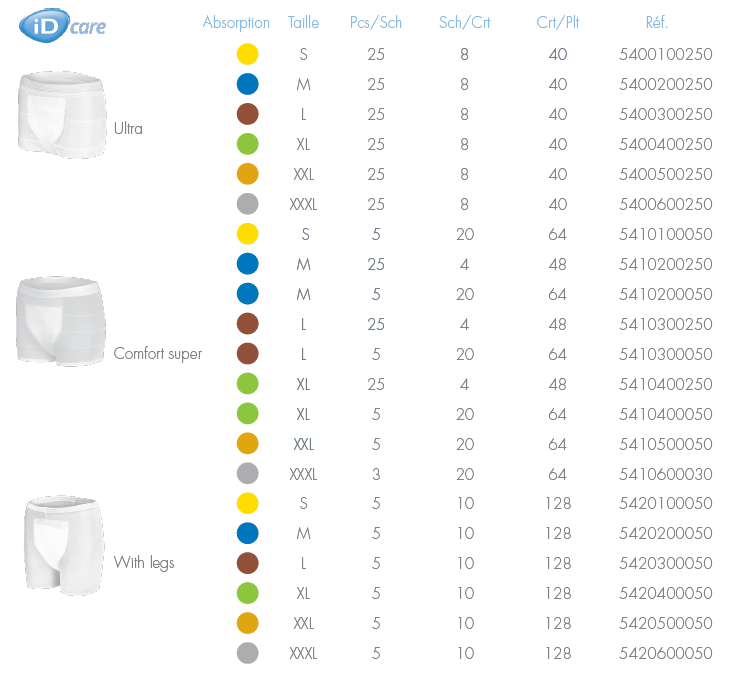 No information available.
Product Finder
You may choose your products by answering a few questions.