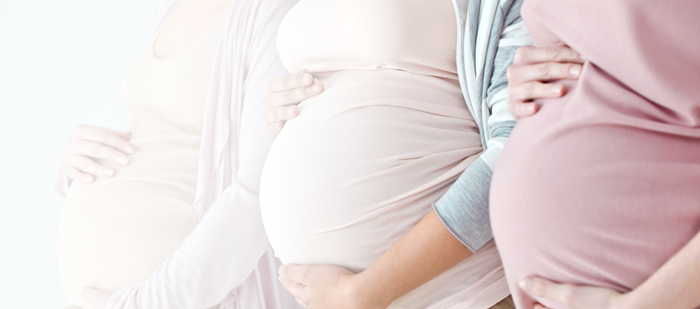 Pregnancy and bladder weakness
In pregnancy there is a lot of pressure inside your abdomen. This can lead to urinary problems, though they are usually not permanent.

The pelvic floor is a complex arrangement of muscles connecting the coccyx at the back to the pubis in the front, rather like a hammock. It supports the internal organs and helps to close off the natural orifices.

During pregnancy, the weight of the baby and hormonal changes weaken these muscles. They become stretched and are more difficult to control, and this sometimes leads to incontinence.


There are two reasons for this:
The uterus rests on the bladder, giving you an urgent need to urinate that is difficult to resist.
Progesterone relaxes all the muscles to prevent contractions. The pelvic floor is also relaxed and therefore loses tone.

One third of women suffer from urinary incontinence during pregnancy, particularly in the third trimester.
> Back
Product Finder
I am a Woman.
Testimonials
Veronica, 38

I am Veronica, 38. I am a mother of two and I recently started suffering from bladder weakness. With bladder weakness ...

> Read more

Maria, 65

I am Maria, a 65 year old ex-ballroom dancing teacher. I was always a very active person ...

> Read more

Gail, 34

I am Gail, I am 34 years old and discovered ID products shortly after I had my baby...

> Read more
You might be interested in: