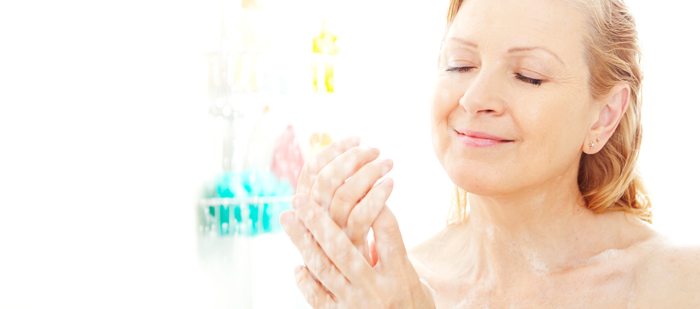 Looking after my skin
If you have urinary incontinence, regular cleansing will prevent irritation and discomfort.
Cleanse your skin with personal hygiene wipes or a soap-free syndet (synthetic detergent in bar form) and then rinse with fresh water. Dry your skin gently with a clean towel; do not rub.Avoid antiseptic cleansers, which will irritate your skin and mucous membranes.

Cotton underwear is best because it allows your skin to breathe.
Change your protective pad regularly, like your sanitary towel or tampon, to limit the risk of infection.
> Back
Product Finder
I am a Woman.
Testimonials
Veronica, 38

I am Veronica, 38. I am a mother of two and I recently started suffering from bladder weakness. With bladder weakness ...

> Read more

Maria, 65

I am Maria, a 65 year old ex-ballroom dancing teacher. I was always a very active person ...

> Read more

Gail, 34

I am Gail, I am 34 years old and discovered ID products shortly after I had my baby...

> Read more
You might be interested in: